Apex Drill All-in-One Functionality
The Most Flexible Drill You'll Ever Use
Apex Drill is crafted with modern technology, military-grade material & offers strong durability while being very light & comfortable, making it the the perfect alternative to traditional bulky tools that don't do it all.
Order Now & Get 60% Off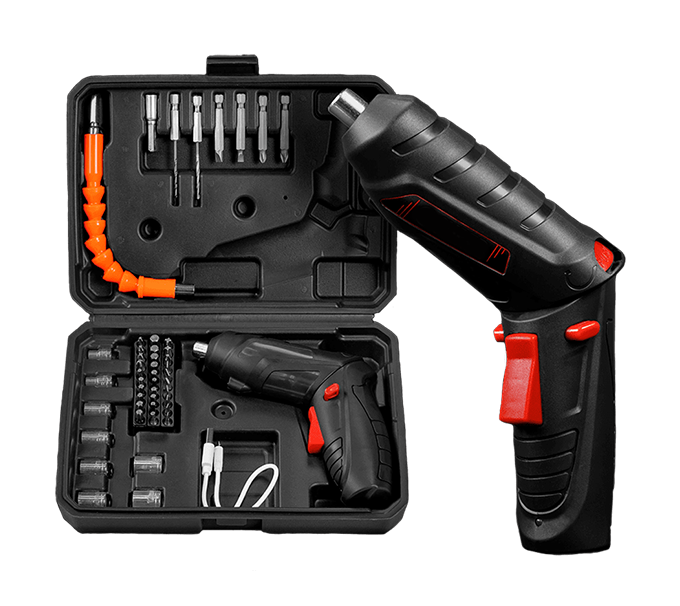 Pocket Sized

Well-Built

Cordless

Multi Tool

Single Hand Use

Use Anywhere
Meet Apex Drill
Multi-functional Cordless Tool for Any Task
The most popular & viral gadget of the year, the Apex Drill, allows you convenience of carrying only one tool. 42 Tools In One. The Apex Drill replaces your drill, 30 screwdrivers, and 12 socket wrenches.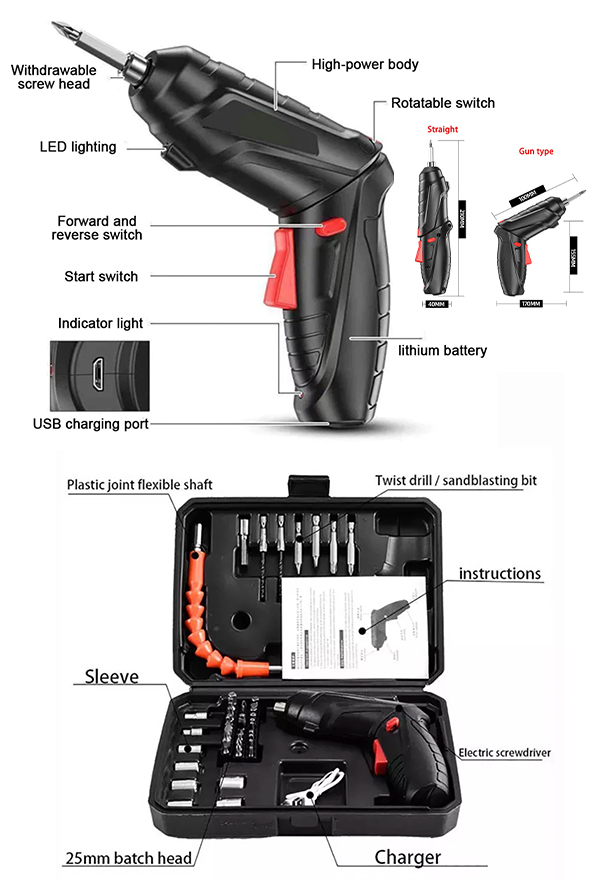 Well-Built and Easy to Carry
Precision engineered & designed for safety, function & easy control - Apex Drill can withstand anything!
All-In-One
Multi Set

Whenever the electric screwdriver isn't enough, just switch the Apex Drill to "drill mode". Then it'll provide even more power, letting you handle even the toughest jobs. That means you don't have to switch tools in the middle of a project — or buy 2 separate sets of tools!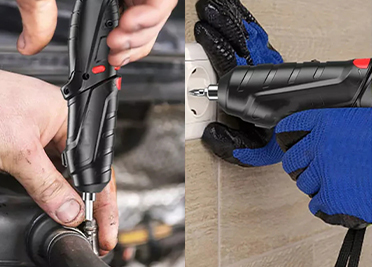 Easy To Carry
& Practical

The Apex Drill was designed by a crack team of ergonomics specialists. That means it feels good in your hands, making housework a lot less painful.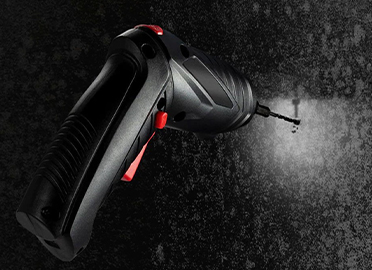 Built-In Flashlight
And Magnetic Tip

The flashlight lets you use the Apex Drill in dark corners, or even at night. And the magnetic tip keeps drill bits fastened in, so you don't lose them. The Apex Drill's battery will last up to 4 hours. That's enough time to finish even the toughest jobs.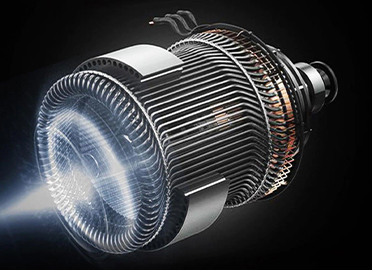 All The Power
You Need

Lots of people — especially seniors — say that using screwdrivers can take the wind out of them. Luckily, the Apex Drill's transforming feature saves you a whole lot of effort, because it allows you to drill in tight places without straining your neck or back.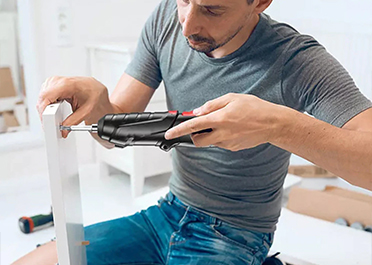 Built For Anywhere & Everywhere
How & Where To Use
The Apex Drill is small but powerful! 4+ hours of battery life, so it won't die on you in the middle of a big project! Easy to use. It's light as a feather, and drills in tight spaces - meaning seniors love it!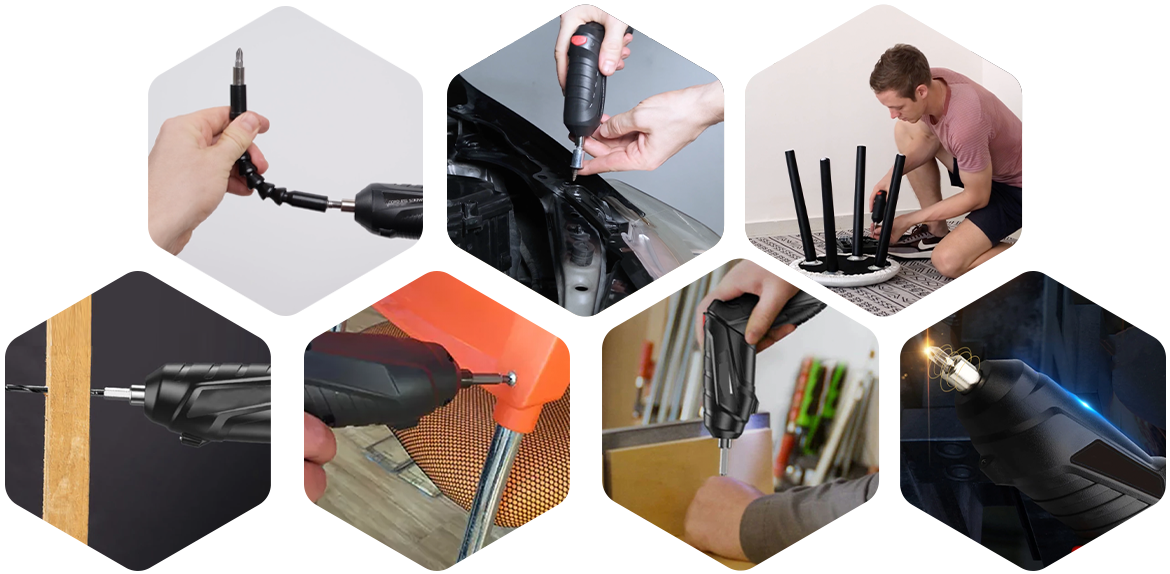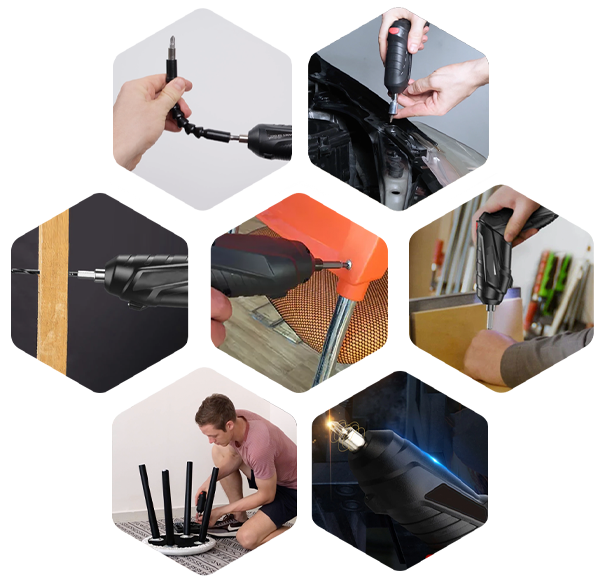 What Our Users Have To Say
Customer Reviews
Mike C.
New York, NY
Amazing multi-functional tool!
"This tool is a great thing to have on hand. Very sturdy. Comfortable to carry and use. Great for the price!"
---
Jackie C.
Los Angeles, CA
The Apex Drill is just so useful!
"Great little tool, well built with a lot of functions. It's light and gets into small spaces, even my parents can use it for quick jobs around the house without calling me over."
---
Gianni L.
Dallas, TX
Great gift!
"This is an awesome gift for men. I bought this for my brother for his birthday and he told me how much he loved this combination tool. Now he's carrying this everywhere he goes in his truck because of how convenient this is. It's super durable and small to be able to carry around while working. I'm going to buy one for myself."